About Us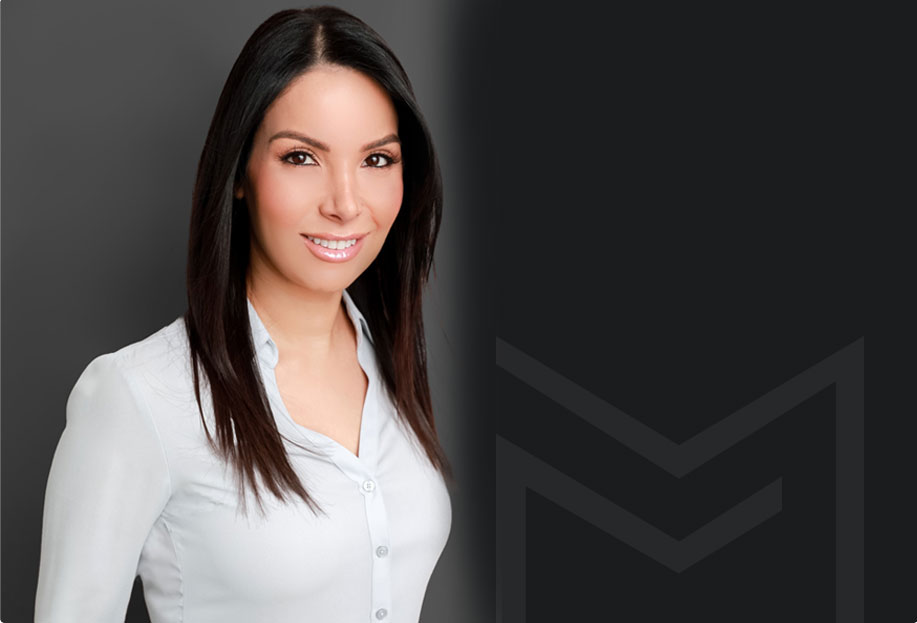 Maralle Messrelian
Founder & Managing Attorney
Experience you Need. Results you want
Our team at MM Law can provide comprehensive legal representation in a wide range of cases in Glendale, CA, including:
Employment law claims: At MM Law, we work with clients throughout California to resolve employment law claims such as Labor Code violations, wage and hour disputes, wrongful termination, discrimination, harassment, retaliation, unfair business practices, and other employer-employee issues.
Personal injury claims: From vehicle accidents and slip & falls to traumatic brain injuries and other personal injuries, our team is dedicated to helping individuals who have suffered harm due to someone else's negligence seek the justice and fair compensation they deserve.
Property damage claims: Our team represent individuals and businesses in the aftermath of disaster to make sure insurance companies are providing appropriate compensation.
Why Choose Us?
We know that you have hundreds of attorneys from which to choose and we recognize that hiring a lawyer is a big, important decision.At MM Law, we strive for excellence in all areas of our practice. We are passionate about our practice and our goal is to provide the best possible service for our clients. In achieving our goal, we are always guided by our values and standards: integrity, empathy, compassion, professionalism, honest communication, commitment to excellence, and dedication to achieving justice.With these fundamental values, we aim to exceed expectations in every aspect of your case.Here are just a few reasons why you can feel confident choosing MM Law to be your law firm:
Skilled Litigators Driven By Compassion & Integrity
At MM Law, we understand the fact that our clients come to us in times of difficulty. Our clients must confront challenges like suffering a serious personal injury, being a victim of wrongful termination or workplace harassment/discrimination, suffering from property damage to their home or business, and a host of other issues that have had or will have a major impact on their lives. We are honest and caring and offer our clients the compassion, experienced guidance, and skilled advocacy they need as they work through a trying time in their lives. Our eyes are always on our clients' best interests. We pride ourselves on our ethical values and in doing what is right for our clients.
Boutique Law Firm
We are not a large law firm.We limit the number of cases we handle so that we can devote time and attention to each and every client. We know each one of our clients personally. When you retain the services of our firm, you are not just a client – you are welcomed into our family and treated with respect, dignity and compassion.
Personalized Attention
Our lead attorney personally handles every case we take on. You will work directly with attorney Maralle Messrelian to get your matter resolved from start to finish. At MM Law, you will experience a true attorney/client relationship.
Accessibility & Responsiveness
We are committed to being accessible to our clients whenever they need us. We respond promptly to calls, texts, and e-mails — just as we would want someone to do for us. We keep clients well informed at every stage of the process and are there to answer any questions that you might have. We also offer both in person and virtual meetings.
We Are a Contingency Law Firm – "No Recovery, No Fee!"
We understand that being able to afford an attorney is a big concern, which is why we handle all our cases on a "contingency fee" basis – which means we do not collect any fees upfront and are paid only if we obtain compensation for you.When you meet with our team at MM Law to discuss your situation, there is no risk and no obligation.
Proven Reputation & Satisfied Clients
Our colleagues and clients say it best. We believe there is no better way to learn about our services and how we approach the client relationship than hearing directly from people who have worked with us and who worked alongside us. If you are considering whether MM Law is the right law firm for you, please don't take our word for it, browse our Testimonials to see what some of our colleagues and clients have had to say about us.
If you are ready to discuss your current legal situation with an experienced Glendale, CA, attorney, contact our team at MM Law today. We are always ready to talk with potential clients to see if we can help right a wrong. We welcome the opportunity to meet with you and earn your trust. Consultations are free and confidential. We accept cases all over California.